Please join us on the 21st of June when the Dot Fulfillment Services in conjunction with the OC Marketing & Advertising Association will host a lunch & learn seminar at our Santa Ana headquarters.
Meeting Topic: How to increase brand awareness, qualified leads and loyalty through Social Media Marketing
Going over a broad overview of all major Social Media platforms; the differences and benefits of each, how to implement the best results-oriented strategies, measuring ROI etc.
An in-depth overview of proven methods that cohesively work together to dramatically boost your online presence, increase engagement and building long-term relationships with your following. How to create a Brand Story that your ideal target audience will emotionally relate to and want to experience why your business is truly one of kind.
Key Take Aways:
• Learn how to create your "Brand Story" to increase brand awareness and loyalty
• Decrease Marketing costs while increasing inbound traffic
• Improve Search Engine Rankings
• Better conversion rates and customer satisfaction
• Acquire valuable customer insights
Please join us for this month's seminar on the 21st of June
The lunch & learn will be held at
1801 S. Standard Avenue, Santa Ana, CA 92707
Space is limited to the first 50 to register and you must register in advance
Lunch will be graciously provided by
TeamLogic IT
Our speaker for this event will be: Ryan Lenett
Growing up, I was always fascinated by serving people and telling stories with the objective of achieving greatness through different channels. When major Social Outlets came out such as Facebook, Instagram, Twitter and YouTube, I saw a big resource to bring something special to millions of eyes online with a few clicks of a button. When we look at the current marketplace, most businesses and marketing agencies offer their services with the main goal of acquisition and building revenue.
While that plays a huge part in a business's success, it's important to understand who your buyer is and the journey they take to become a loyal customer.
My beliefs in business and my personal life are to step out in front, study the marketplace and competition, and create a buzz and awareness of brand services and products. With the current social media trends, there is no doubt that it should be heavily relied on as part of marketing strategies when it comes to creating brand awareness and spreading the word of mouth. As head of the Social Media department at Deviate Digital Agency, I choose to put others success before mine. Small businesses need "Fresh", "Rare" and "Bold" strategies to really attract the masses in this new digital era.
Our Local Orange County Charity that we will highlight at this month's lunch and learn event will be: One OC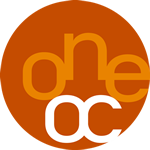 OneOC was founded originally in 1958 as Newport Bureau of Volunteerism, the very first community service project of the Junior League of Orange County. Newport Bureau of Volunteerism then became the Volunteer Center Orange County.
In 2010, the organization rebranded to become OneOC, signaling our expanded services to nonprofits across the country. Since our early beginnings, we have developed ways for people to best use their valuable time and talent to help others. OneOC holds a 58-year track record of encouraging people to become personally involved in making our community a good and welcoming place to live, work, and raise a family.
Presently we have grown and matured into the largest and most comprehensive of the 250 volunteer centers nationwide, partnering with Points of Light Institute, HandsOn Network, and California Volunteers. In 2015, OneOC launched the Center for Business & Community Partnerships, which helps companies build and grow their giving and employee volunteering programs.
Dot Fulfillment Services is a full-service fulfillment, mailing, 3PL, printing and product distribution warehouse located in Orange County California
---